July 1, 2017
chiuser | Make A Comment | Asheville Chiropractor , Asheville chronic low back pain , Asheville cold laser pain therapy , Asheville cold laser therapy , Asheville drug-free pain relief , Asheville ongoing chiropractic care , Asheville pain relief , Asheville sciatica relief , Asheville soft tissue injury , Asheville whiplash treatment ,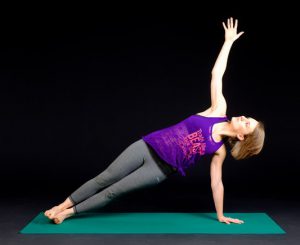 In last month's blog we began exploring ten terrific reasons to visit Asheville's Art of Chiropractic. We looked at one through five, including drug free pain relief, headaches, sciatica, tingling or numbness in extremities, and sleep problems. Click here to read part one.
This month part two continues with five more reasons (6-10), which include auto  accidents/whiplash; back pain; neck pain; shoulder, hip, and joint pain; and stress.
6. Auto Accidents/Whiplash
We've covered whiplash in previous blog posts, notably how even front end, low-impact collisions can cause serious whiplash injuries that can last for months or years if left untreated. Click here to read our whiplash blog post.If you've been in an auto accident, don't wait. Early treatment could mean the difference between quick recovery and months (or even years) of pain and stiffness.
Even if you had an auto accident months or even years ago, make a chiropractic appointment today, Chances are good you can begin to overcome chronic pain and improve ease of motion in your back, neck, and shoulders.
7. Back Pain
When it comes to back pain, chiropractic is the best and safest approach. Unlike "conventional" treatments that rely on addictive opioid medications or potentially harmful over-the-counter medications, chiropractic treatment relieves back pain by finding and alleviating the source of pain. In fact, Consumer Reports recently stated that spinal manipulation works as well as pain medication, and is safer, too. Of more than 3,500 patients who tried spinal manipulation, an impressive 90% experienced effective pain relief.
In many cases, back pain is not the condition itself, but a symptom. Chiropractic physicians have extensive training in diagnosing and treating spinal misalignments (subluxations). Since the spinal column is connected to all the body's nerve pathways, treating spinal misalignment can have the fringe benefit of eliminating other problems.
The bottom line: Chiropractors are the number one experts in treating back pain and other spinal issues.
8. Neck Pain
When it comes to neck pain, chiropractic patients recover faster than those receiving "conventional" medical care. At the risk of sounding redundant, pain medication does not eliminate the cause of pain, but only masks the symptoms. In fact, an ABC News study suggests that for neck pain, the best medicine is "no medicine at all," and that after 12 weeks, chiropractic patients were twice as likely to be pain-free than those who relied on pain medication.
Are you suffering from neck pain? Make an appointment at Art of Chiropractic today.
9. Shoulder, hip, and joint pain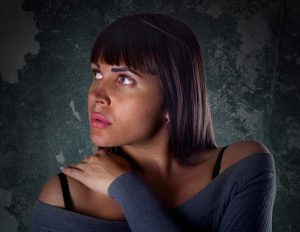 Chiropractic care doesn't stop at the spine. Chiropractic treatment has proven to be very effective for problems such as shoulder pain (rotator cuff injuries, shoulder separation), hip pain, and joint pain, such as knees, feet, elbows, and hands. At Art of Chiropractic, we use a variety of supplemental pain relieving procedures, such as therapeutic massage, electrical stimulation, cold laser, neuromuscular therapy, and more. We are experts in safe, drug-free pain relief.
10. Stress
Who isn't stressed out these days? Job stress, traffic problems, juggling work and family time – the list goes on. How do you deal with stress? A lot of people store stress in their neck and shoulders, resulting in neck pain and headaches, which bring on more stress. It's a self-perpetuating cycle.
Chiropractic care helps your body relax by eliminating causes of pain. When the cause is gone, the symptoms disappear, making you more capable of dealing with stress in your daily life. In other words, chiropractic helps break the cycle of stress-induced pain.
Come in for an evaluation and treatment plan
This list is by no means complete. There are a lot more that ten excellent reasons to make an appointment at Art of Chiropractic. Whatever your reasons, don't delay! Once the causes of pain are found and eliminated, pain begins to fade away.