ABOUT YOUR DOCTOR
AT ART OF CHIROPRACTIC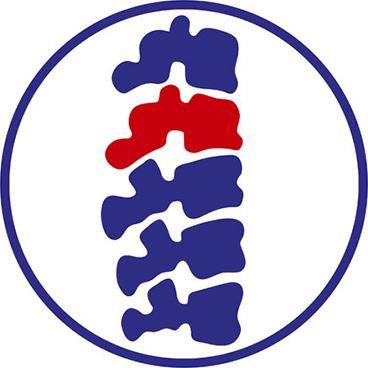 Doctor Leipold and Art of Chiropractic's focus is helping people heal themselves.
Dr. James Leipold at Art of Chiropractic.
We offer high quality holistic health care.  Our goal is to correct misalignment of the vertebrae and other bones to increase your range of motion, ease neurological complaints, and decrease pain levels.  Doc gives each patient time and space to learn more about how to take care of their bodies.  Personal home care and maintenance is essential to keeping yourself healthy, and Doc is passionate about this aspect of rehabilitative health care.  Using chiropractic techniques, massage therapy, cold laser therapy, electric stimulation, myofascial release, and physiotherapy, Art of Chiropractic is your solution to natural, safe, and effective health care.  Give us a call for more information and to make an appointment today.
James Leipold, your Doctor of Chiropractic
Dr. James Leipold began his search for better ways to help people when he was a little boy in Georgia. One night he was watching his dad rub his mom's feet, and she nodded off as she relaxed.  James didn't realize what was happening and wondered what exactly his dad had done to knock his mom out! So the next day, after his dad had explained about massage and how relaxing it was, James checked out every book he could find at the library on the subject.  Once he had mastered the art of putting his mom to sleep with foot rubs, he continued to learn new ways to help others feel better.
In 1995, Doc suffered life-changing injuries when he fell down a waterfall while hiking in North Georgia with some friends.  On a backwoods trail, about 10 miles into the Cohutta wilderness, he slipped and tumbled down the face of Panther Falls.  The boulder fields on either side of the waterfall, and the slickness of the rocks across the falls prevented his friends from helping him.  They simply couldn't reach him as he lay there fighting unconsciousness.  The fall left him with a pinched and scarred right optic nerve. He broke his wrist and his sacrum.  His liver was lacerated and he had multiple head fractures.  His friends ran for help.
When the forest rangers were able to get back to the Falls, they found James at the top of the waterfall wrapped in his sleeping bag fighting hypothermia.  There is no way he could have crawled back up the face of the Falls, nor could he have traversed the boulder fields to either side with the injuries he had sustained.  Whether it was angels, Bigfoot, or a friendly neighborhood hermit, we'll never know, because James spent the next 6 weeks in the hospital. 
Due to the skull fractures, James developed meningitis and then slipped into a ocma.  Fortunately, the meningitis didn't kill him, but it did significantly damage the visual cortex in the occipital lobe of his brain.  He was completely blind at this point.  With steroids, a very small amount of vision returned in his left eye.  He awoke to darkness at age 17, unable to drive or do many of the things he was previously able to do. James was an angry and frustrated young man.  His parents spent every minute they could with him, which was a feat as James is the oldest of 11 children.  When they brought James home, his senior year of high school had already begun.  He tenaciously graduated on time, with honors, despite his significantly limited ability to see.
Doc began college the following year, where he met his best friend and wife, Michelle, and he wasn't angry anymore after that.
In 2000, Dr. Leipold earned a massage therapy license at the Atlanta School of Massage.  Michelle had their daughter the 2nd day of class.  2 sons followed.  After several years as a therapist, they decided one of them should go back to school and get another degree to help support the current 3 children, with their 4th on the way.  Chiropractic seemed like a natural step beyond massage therapy as it still allows Doc to spend a great deal of time with his patients yet allows him the opportunity to be extremely educated on the inner workings of the body.  Finishing massage school while legally blind was interesting, but it was nothing compared to completing a doctorate with limited sight!
Doc and his family moved to Iowa in late November of 2005 and their 4th child, another son, was born a month later. Iowa is the home of Palmer College of Chiropractic, the fountainhead of the industry, and arguably the best chiropractic education in the world.  After several long years, where Michelle only knew James still lived there because she washed his clothes and the bed was still warm occasionally when she woke up, he accomplished his dream of earning a Doctorate of Chiropractic.  This is where Doc learned the art, science, and philosophy of Chiropractic. 
Doc moved with his family to Asheville, NC in 2012 to fulfill his dream to live and work in these beautiful mountains and is thrilled to be a part of this community.  Art of Chiropractic was born in the Spring of 2013, and has been an environment for healing ever since.  Doc is virtually unmatched in his ability to feel what's wrong due to his sense of touch being extremely heightened.  His past injuries also make him very aware of the many different ways people can hurt or be limited in their ability to function normally.  It is Dr. Leipold's goal and passion to educate, care for, and support his patients.  He is looking forward to helping you find out how good health feels.